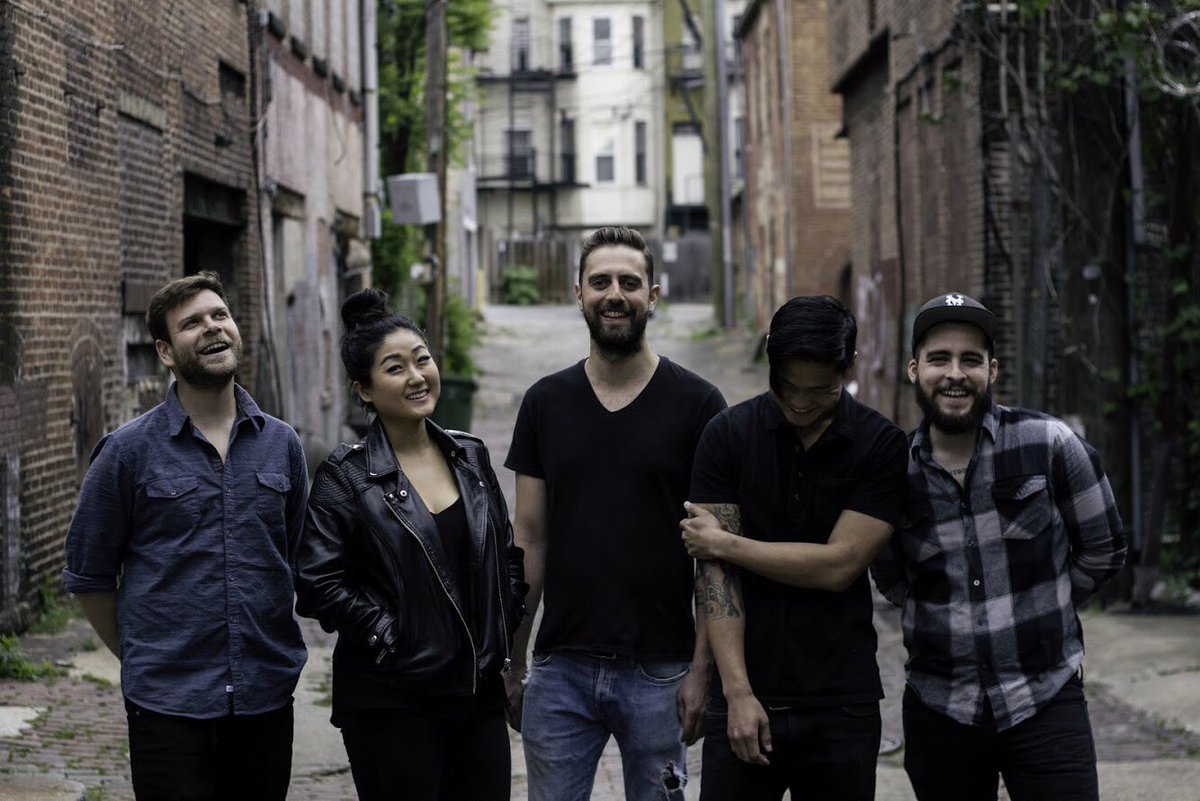 Article written by Melissa Edelblum
OWEL, the indie rock band from Woodbridge, New Jersey released their new single, "All I'll Ever Know" on Friday, August 25.
The new single is a B-side track from OWEL's second full-length album dear me, and continues to prove their incredible ability to explore their unique and diverse sound. "All I'll Ever Know" is filled with beautiful, yet melancholy chords throughout the track that highlight the powerful lyrics.
The dear me band (Jay Sakong: Lead Vocals, Guitar, Keys, Seamus O'Connor: Vocals, Guitar, Keys, Jane Park: Vocals, Violin, Viola, Keys, Nunzio Moudatsos: Vocals, Bass, and Ryan Vargas: Percussion), dropped their second full-length album late last year, which was filled with versatile tracks, showcasing a wide range of sounds and styles. In their latest single, they explore their symphonic rock side, implementing an almost waltz-like sound that's immense and meaningful. The distinct use of percussion and bass accentuates the drama of the melodies and harmonies.
The vocals on this track are key to the themes of inner reflection, contemplation, and loss. The verses are sung in a calm, depressing and reflective way, juxtaposed with the piercing chorus, stained with angst and longing. This song perfectly captures the waves of emotion of anyone coping with any type of heartbreak and regret.
Overall, OWEL walks a fine line of revolutionary, yet classic sound. They push their boundaries into new musical territories and create dynamic tracks that feature elements of all types of alternative rock music.
Hear "All I'll Ever Know" on SoundCloud or YouTube and learn more about OWEL by visiting http://www.owelband.com/ or following the band on Facebook, Twitter, and Instagram at @owelband.
OWEL recently announced they will part ways with band member Jane Park. The band has an upcoming show on October 20th in Jersey City, New Jersey.