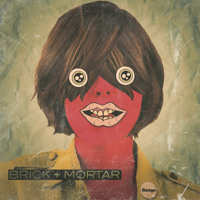 Check out Photo Finish Record's new artist, Brick + Mortar!
The Asbury Park, NJ band formed in 2010 by Brandon Asraf (bass guitar, vocals) and John Tacon (drums, electronic samples, vocals).
The band released their new EP, Bangs, today via Island Def Jam/Photo Finish. You can grab a copy on iTunes and Amazon, and also listen on Spotify.
You can also watch Brick + Mortar's intense video for "Bangs" below. Brandon Asraf explained in an interview with VICE that the video is based on his father. You can read all about it here.
Check out the Bangs EP and let us know what you think! Be sure to 'like' Brick + Mortar on Facebook!